the old ukulele chord finder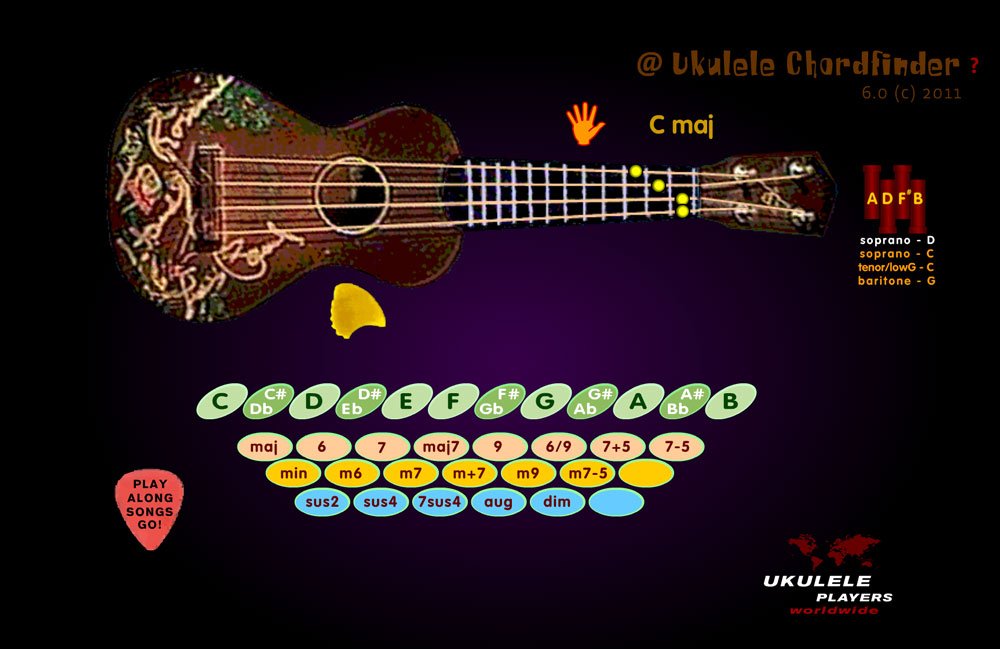 ..and now the new one
Please help us to keep the ukulele chord finder alive.
This web application has been free to use ever since we started it in 1998. At the moment it really needs some updating. In 2002 we rebuilt it in Adobe Flash which was then the only way then to make it a consistent web-app with sound. Nowadays flash is less and less used and will even be banned from browsers in the beginning of 2020. We are working to get a new online Ukulele Chord Finder that will run in all modern browsers.
Plans & Donations for Ukulele.nl
If you were really having good fun with this chordfinder so far, donate some money to make us go faster... to do the things we need to do... If you trust our organization and you donate 100$ you will get free access to all the songs in the Ukulele Play Along for 3 years (in progress right now too!)!