Here you find videos from the UkeMaster from songs you can play with one finger only! These songs were recorded mainly in Andalusia, Spain. Most of the songs are from 'My 1st One Finger Ukulele Songbook'.
Ukulele Play Along
Also have look at the Ukulele Play Along ! A very nice web application to play along with many songs of all kinds. It's fun and educative for any level!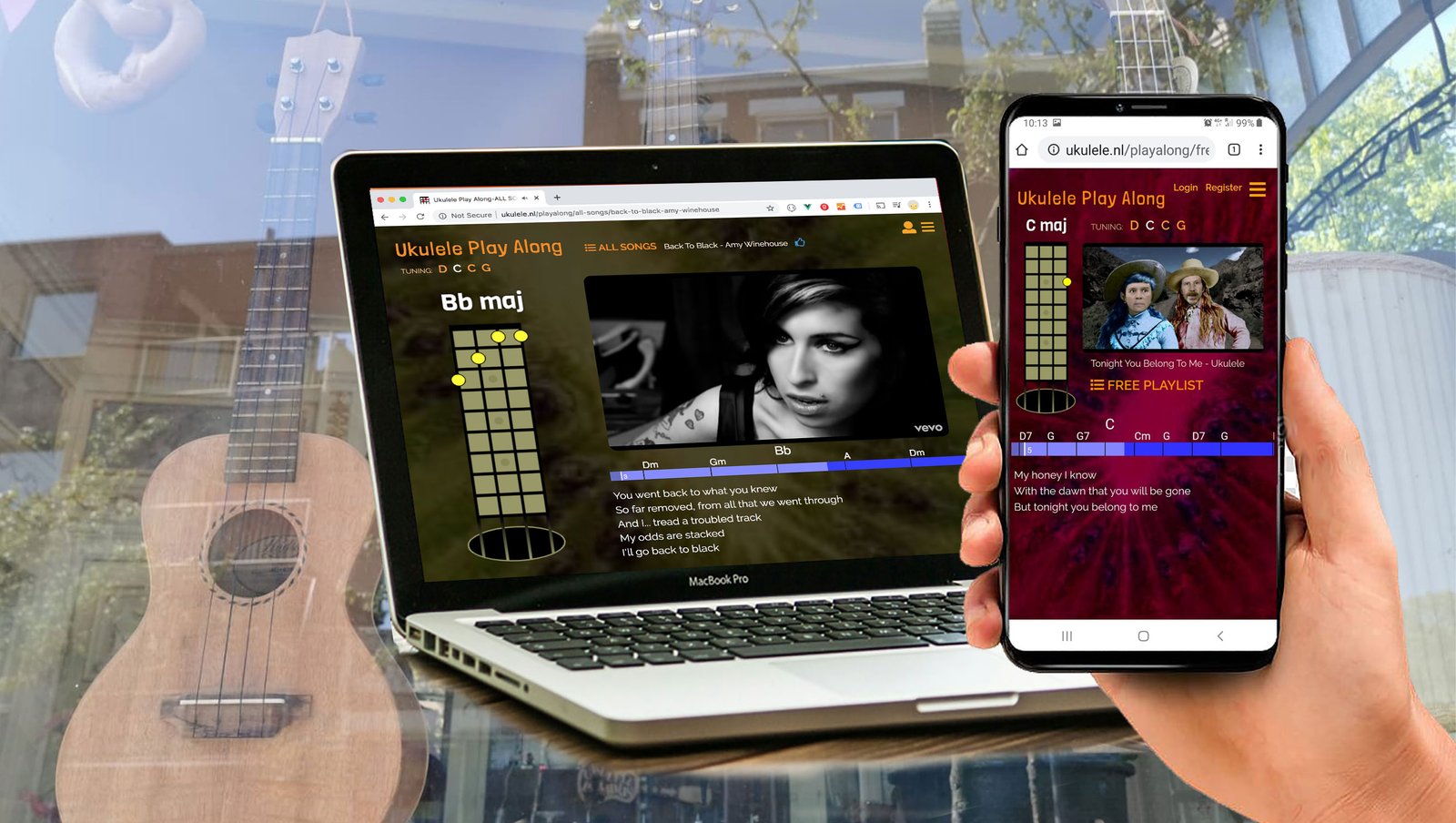 NTR Thuisacademie: Ukulele in 10 stappen
Als je ukulele wilt leren spelen hebben we ook een opstapcursus Ukulele in 10 stappen voor je. Die hebben we samen met de NTR gemaakt.
Online Ukulele Lessen
Dan kun je vervolgens verder met onze online lessen om gedurende 3 maanden elke week iets bij te leren.